At last a day without much wind so I went up the Sunshine Coast arriving late afternoon, high tide being at 9:15pm. It was a nice sunny afternoon with a slight NE breeze. There had been some reports of jew the week before so I was hopeful especially as I was at a noted jew spot.
I found a shortish gutter with a steep drop off about 20m out and the outer bank about 80m out which looked good.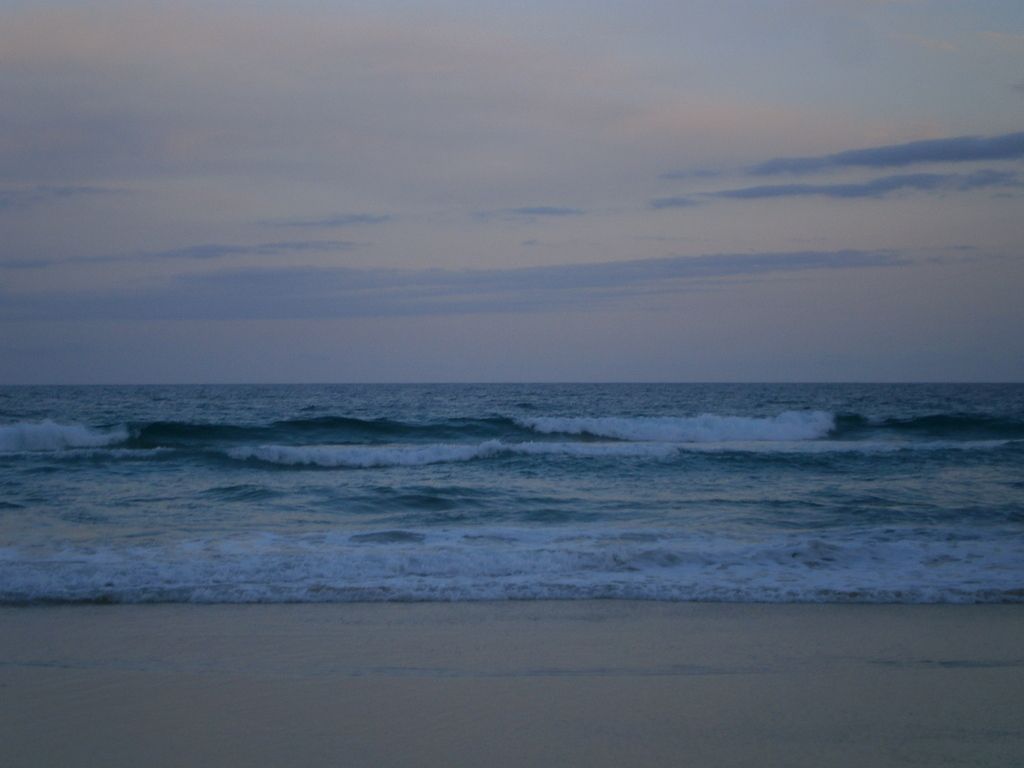 Started off with my usual 1/0 pennell hooks on a running paternoster rig cast out into the white water on the outer bank. I got a chopper tailor first cast which I kept, then a small dart next cast which went back. On the third cast I got a 71cm jew: the 1/0 lodged firmly in its jaw.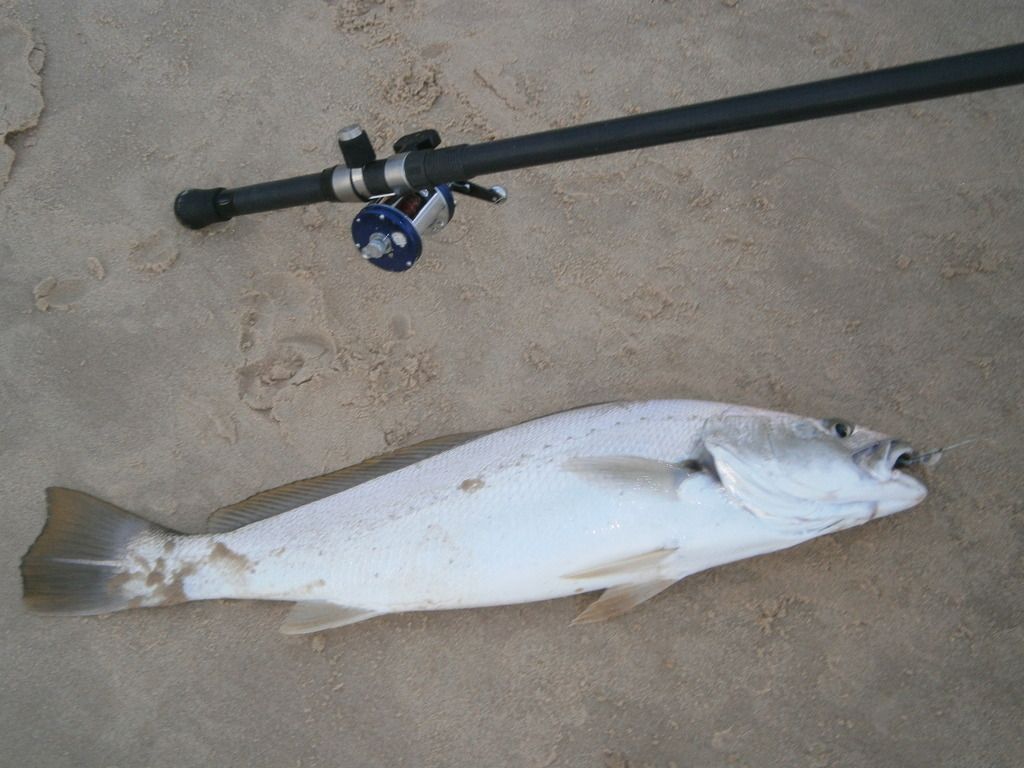 Went quiet for a while then but at dusk I got a slightly bigger jew again with the 1/0 stuck in its jaw. The other hook had the remains of a dart attached to it which looked to have been attacked by a tailor. The rod tip had been bouncing around indicating there was a small fish about so I suppose the jew saw the dart head and grabbed it! I put the jew back having already killed the other one for dinner.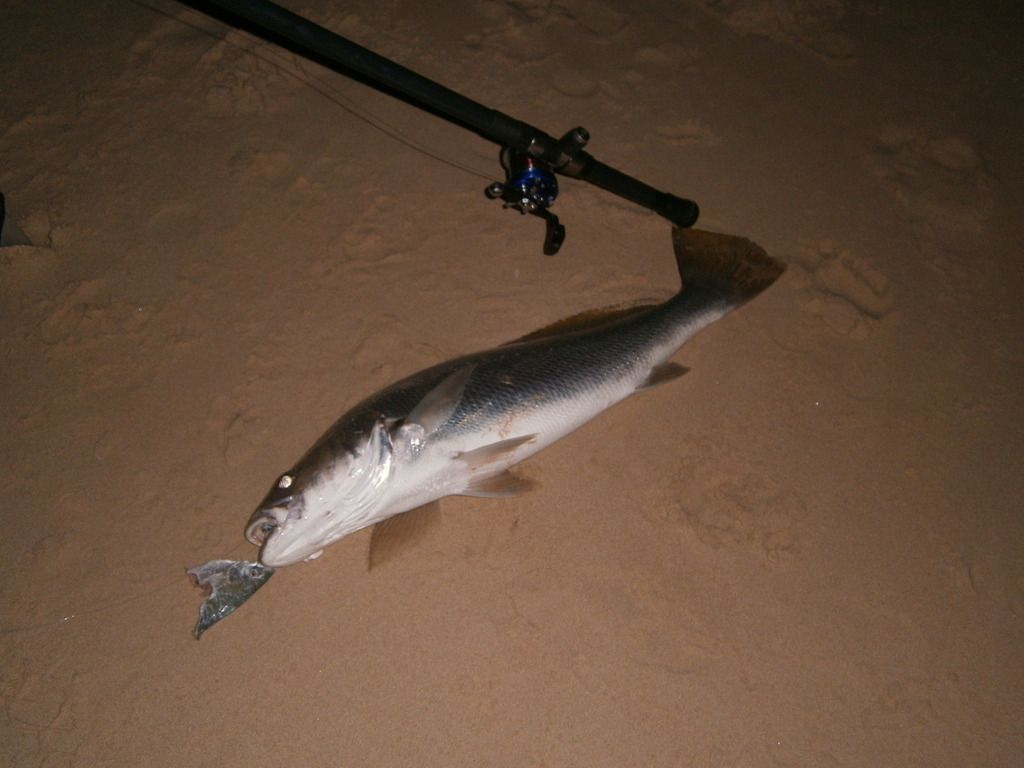 Once it was dark I got a decent bream and a good tailor both of which went back.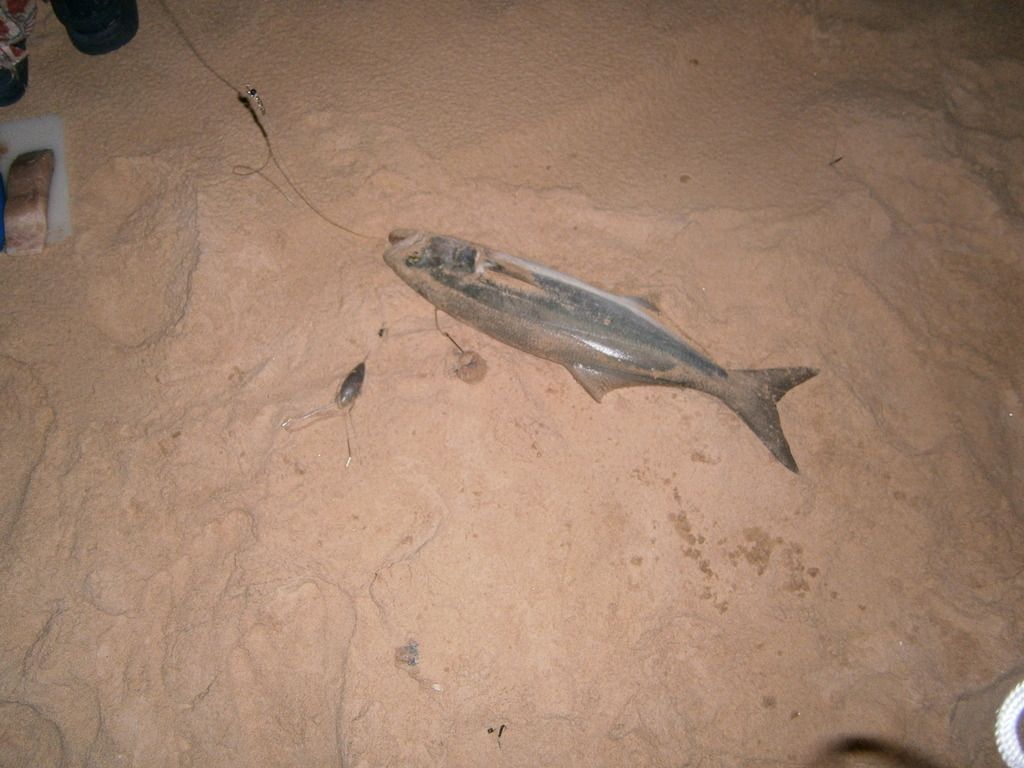 Got bitten off a couple of times and also hooked into something big which headed out to sea against the clutch then bit me off. Every time I go to this spot I hook into something big, one day perhaps I'll land one! Packed up at high tide.
Interesting how the jew took the dart head. I might try the rig we used to use at Dungeness in the UK with a small baited hook as the top hook of the pennell and a larger unbaited bottom hook. A small fish takes the small hook which you will see by the rod tip moving. You leave it there in the hope a large fish will grab it hook and all.
Cheers
Tim